So, I have been knitting, sewing and beading. Here are a few of my FOs
This is a garter stitched rectangle, folded in half and seamed. Made with JOANN'S BOUCLE. I sort of made up the pattern. And, the cool thing is that I did not even use an entire ball of this yarn! And, I have gotten a ton a compliments on it.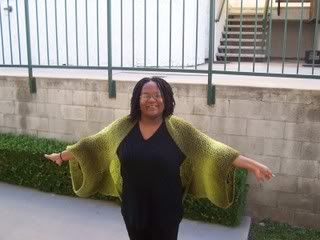 Not the greatest picture of me, but you can see the shawl very well.
The only problem I am having with this is that the wide arms keep getting caught on everything. I am now making a crocheted version and am planning to modify the arms so that they aren't to wide.
I have also been beading. Check out some of my earrings.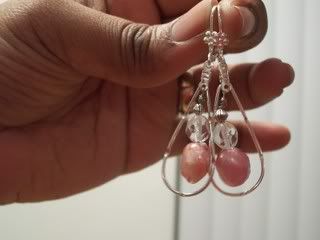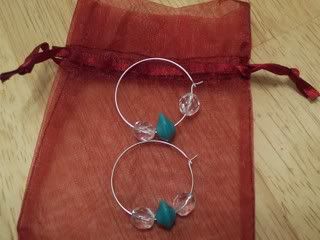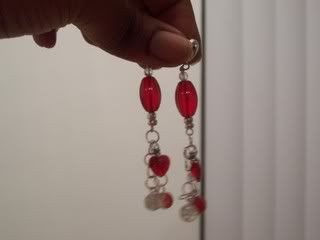 These are some of my first efforts and I am still learning. But, I really like them. I am planning to make some for some of my girls for christmas.
And speaking of Christmas, I finally got my tree up. See the poinsettia ornaments? Made those too. About 4 years ago.
Dang, I'm crafty!
WEll, thats all for now. I will show some of my sewing projects next goround. I am almost finished with a dress I hope to wear to church next sunday, but I am having a devil of a time with the zipper! Any tips? Let me know.
Until next time.......