Just wanted to post a little creativity:
I made this for my co-workers dog. I modified a pattern I found online. Pretty cute huh?
I colored all around him so as not to show her boyfriend's legs in the pic.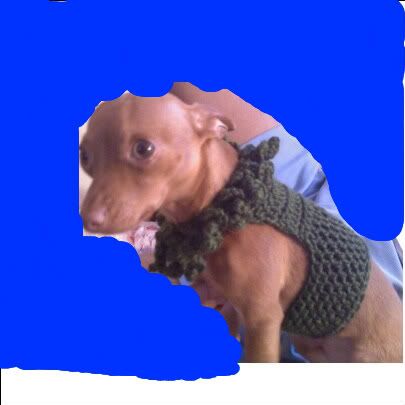 I will post again soon with pics of our baby room. We have painted and put the baby bed together! And, some more crochet content coming soon.