I think I have figured out working with dpns. I am attempting allison's ankle sock from blue blog patterns.
Here is where I am so far: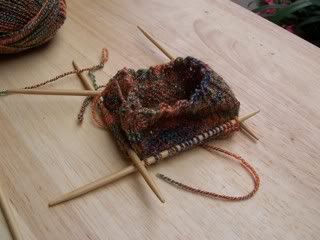 I am turning the heel using the wrap method. Its challenging but I think I will get it. I think the key for me is good lighting and energy. I had been attempting the socks after a hard day's work in the evening. The lighting in my place is dim. Notice I take most of my pics outside! Old, tired eyes coupled with dim lighting is not a good combination when trying to make your first pair of socks. So, I got some sleep and tried it again in the daylight and its going well. I might need a few prayers from you guys to get through the turning of the heel!
Here is progress photos on my other projects.
Square# 4: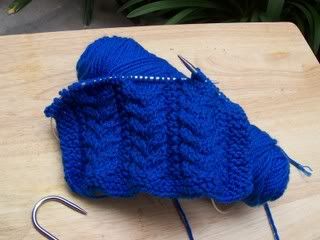 Summer Tank: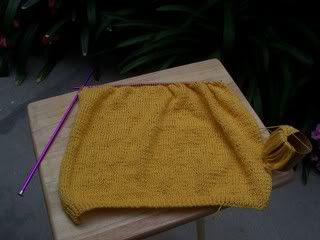 Thanks for stopping by and wish me luck!