We had a great time this year. The day started with opening wonderful gifts. What could be better than that? Watching our son experience his first Christmas. He is only 8 months old so of course, he does not know whats going on. And of course we could have simply thrown some wrapping paper on the floor and would have been just fine. But of course, we did not do that. Because this was also our first Christmas as parents so we bought and wrapped gifts for him. Then we tried to coax him into unwrapping them. Of course, I ended up opening them. It was still a ton of fun.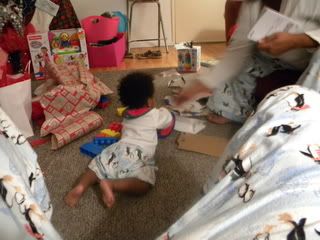 Opening his last gift: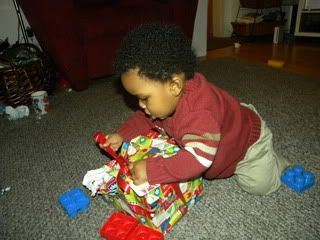 We spent time with dear friends and had scrumptious food for dinner. This was there first time meeting our son: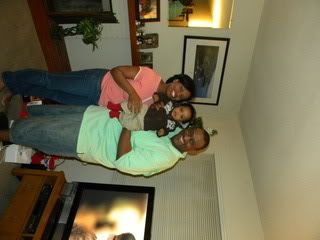 Sorry for the wierd orientation!
We had a wonderful day together!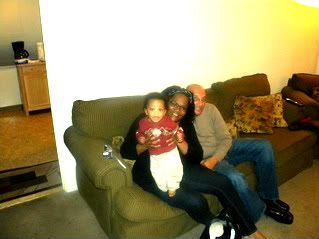 We ended the day with another new tradition: Reading the story of the birth of Christ to our boy, lest we all forget the true reason we celebrate Christmas.
All and All, the holiday season has been very special for us.
Looking forward to posting more in 2010.