So, I am now ready to bind this baby quilt. I did some simple straight line quilting. I know things are so not perfect in this quilt but I absolutely don't care. I love it!
close up of the quilting:
front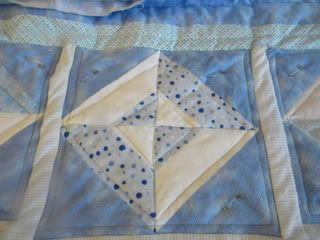 Back
My news project is a hand bag. I have cut out most of the pieces. Hopefully I will have this sewn up by next WIP Wed.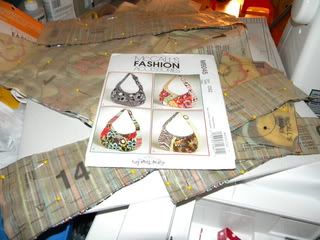 Happy in Cali is still waiting to be Sandwiched and the rail fence bed quilt is waiting patiently to be pieced. I also have a baby rag quilt that is just about done. Maybe I will have some finishes this Month!
Join in the fun over at Freshly Pieced and let the projects inspire you to keep progressing!